Noel's Digital Photography and Imaging Pages
Here you will find help and information on digital still photography and image manipulation.
---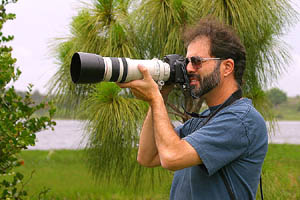 One of my hobbies is photography. I don't call myself a professional photographer because, though I make money with photography, my "day job" is as a software engineer.

I started into photography many years ago with a Canon A1 35mm film camera, but in the late '90s I moved up to the freedom, flexibility, ease of use, and digital integration of a then state-of-the-art 0.8 megapixel Olympus D-500L digital camera. I upgraded to the an Olympus C-2500L 2.3 megapixel model in late 1999 to get more features and resolution, then jumped ship to the Canon camp with the (ahead of its time) 3.1 megapixel Canon EOS-D30. Several years of pure D30 bliss passed and I upgraded yet again to the 6.3 megapixel EOS-10D, then to my current camera, the EOS-20D. To date I have accumulated many tens of thousands of digital images. Ah, the freedom of digital!

Ever since being a webmaster for Racal-Datacom back in the 1980s, I have harbored a growing interest in digital imaging. I have been using a scanner and Adobe Photoshop for many years, and I am delighted that digital cameras have come of age. It is exciting that nowadays both affordable yet formidable high quality image capture equipment is available to consumers, and that such formidable digital image manipulation capabilities are available to just plain folks!
---
Topics
Click on the following links to see pages chock full of great digital imaging information.
New! Photoshop Actions for sale - Click here to see my inexpensive Photoshop Actions. You need these!